Yeah October 8th ,2016 meeting only got two other guys then me.A bust ,but we got a hot new yearly member that was absolutely a man's man. He was tall with a solid frame and big portions. A rugged shutting chin and strong German looks with a buzzed hair cut.Super masculine!
When he came out the bedroom and was fully nude I couldn't believe the size and girth(6 inches around at the base) of his cock .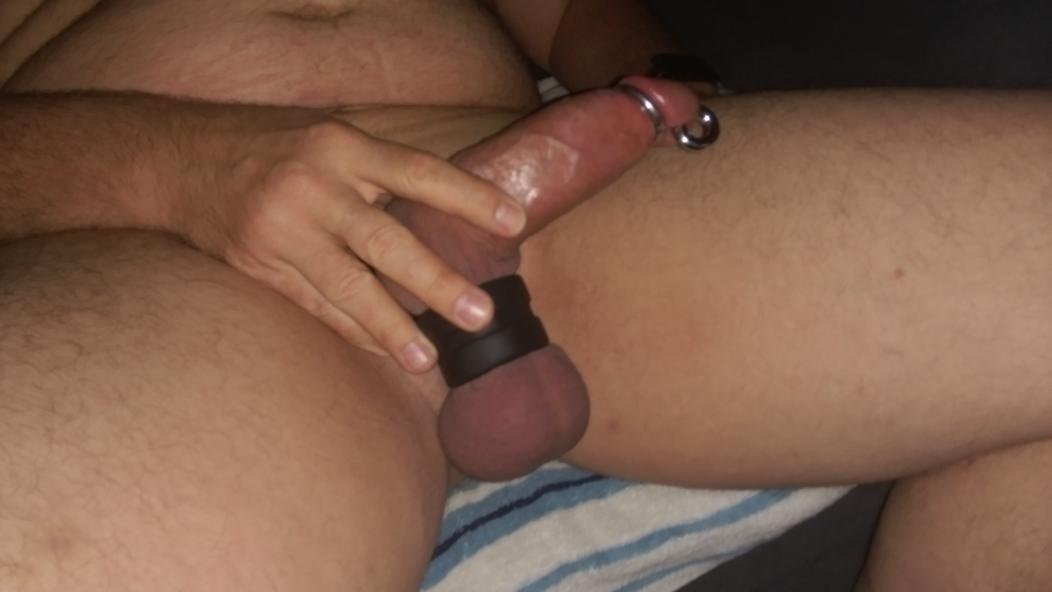 His ball stretcher made his grade A size testicles  bounce on his body and I ignored the porn and watched him beat his very big dick with the Prince Albert piercings he wore. He ended up shooting on my dick and gym-jock and I returned the favor and came on his dick. If you are a member of the website you can chat a view Ken's profile here;  http://daburghjacks.com/members-2/str8married/ Paul join us too and gave him a facial. Yeah only the three of us but we had a great time.